Opera Bazaar
Presented by:
Opera Mariposa
Category:
Shopping and Retail
Price:
$0
Date:
August 24, 2019 – August 24, 2019
Time:
12:00 PM – 6:00 PM
Address:
St. Faith's Anglican Church, 7284 Cypress St., Vancouver, British Columbia V6P 1T7
Website:
http://operamariposa.com/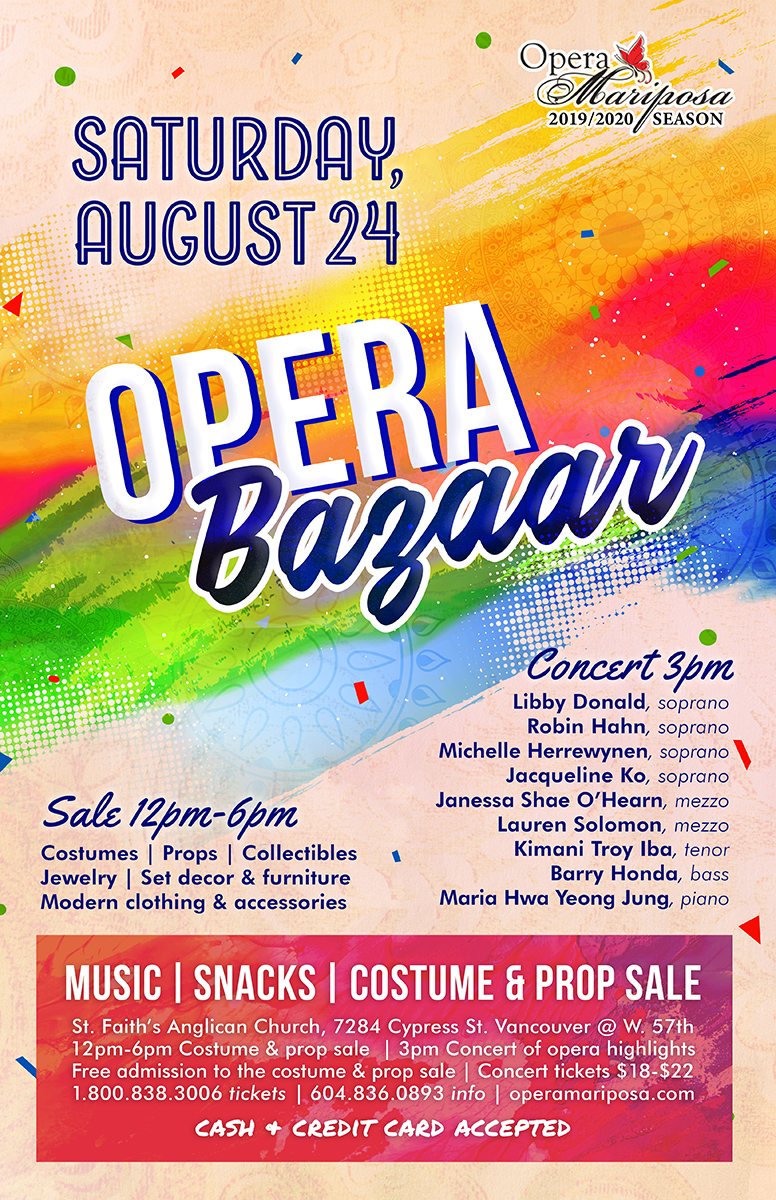 Join Opera Mariposa for an afternoon of opera and shopping! From 12pm-6pm, you can shop Mariposa's award-winning costume and prop collection, plus beautiful clothing, collectibles and curiosities from other vendors. Then at 3pm, take in a lavishly costumed concert of opera highlights, featuring music from Carmen, The Magic Flute, La bohème and more performed by a multi-award-winning international cast. Concert tickets are $18-$22, available at operabazaar.brownpapertickets.com – admission to the sale is FREE.
Social Media Links
Get Directions
7284 Cypress St. Vancouver BC V6P 1T7
Other Events
No Similar Events Found