St. Paul's Labyrinth in the West End
Organization Type:
Social & Community Services
Address:
1130 Jervis Street, Vancouver, British Columbia V6E 2C7
Contact:
Georgia Scott
Phone:
(604) 685-6832
Website:
http://www.stpaulsanglican.bc.ca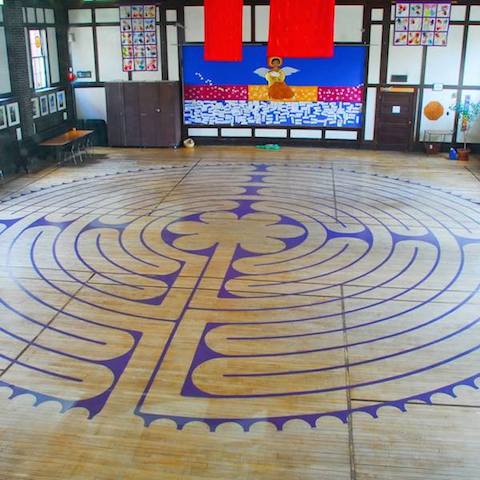 The labyrinth at St. Paul's Church is a walking meditation space. Based on the medieval floor pattern at Chartres Cathedral in France, it features a singular path in to the centre of the space and back out again.  The ancient rite of waking a labyrinth can be a way to quiet the mind, find balance, encourage insight and reflection.
The labyrinth is open to all people as a meditative, spiritual practice and cross-cultural tool of well-being.
Regular operating hours with walking in silence, to recorded or live music.
Tues to Fri : 8:30 am to 9:30am
Sat : 10am to 12 noon
Sun : 9:30am to 12:30pm
2nd and last Friday : 7pm to 9pm
Free admission. Donations welcome. Chairlift accessible.
The labyrinth is managed by the St. Paul's Labyrinth Guild.
Social Media Links
St. Paul's Labyrinth in the West End's Volunteer Opportunities
No Entries Found
Contact St. Paul's Labyrinth in the West End
Get Directions
1130 Jervis Street, Vancouver, British Columbia V6E 2C7