West End Car Free Day 2018
Organization Type:
Arts, Culture & Heritage
Address:
Vancouver, British Columbia
Contact:
Nena Pierre
Phone:
778-994-9646
Website:
https://www.carfreevancouver.org/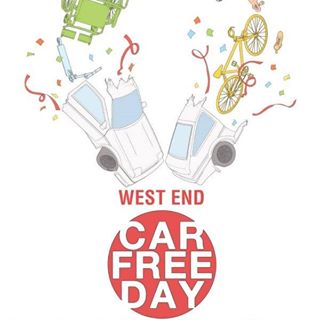 Car Free Day celebrates the vibrancy of Vancouver's diverse neighborhoods by organizing a multi-site annual arts and culture festival that reclaims traffic thoroughfares as community focused public spaces. This allows artists, local residents, performers, artisans, non-profits, and businesses to interact, engage, and re-imagine spaces normally reserved for vehicle traffic. We continue to be a green and grassroots effort, directed and organized by the local residents in each Car Free Day neighborhood.  This year the 11th Annual West End Car Free Day will take place on June 16, on Denman between Robson St. and Beach Ave.
Social Media Links
West End Car Free Day 2018's Volunteer Opportunities
No Entries Found
Contact West End Car Free Day 2018
Get Directions
Vancouver, British Columbia