Autism Speaks Canada Vancouver Walk
Organization Type:
Fundraising, Grant Making & Foundations
Address:
Richmond, British Columbia
Website:
https://www.autismspeaks.ca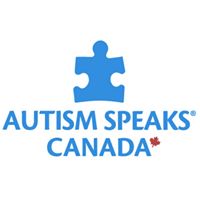 Autism Speaks Canada (ASC) is the leading autism science organization, and thanksin part to the Walk as supported over 200 organizations with a total of $3,400,000 to help enhance Autism Services in Canada.  ASC will be holding our annual fundraiser walk Sunday, September 30th at the Pacific Autism Center in Richmond, B.C. This event offers participants a free fun-filled day, with free lunch, bands and interactive booths.
Autism Speaks Canada Vancouver Walk's Volunteer Opportunities
No Entries Found
Contact Autism Speaks Canada Vancouver Walk
Get Directions
Richmond, British Columbia