ONE TO ONE Literacy Society
Organization Type:
Education & Schools
Address:
500 – 610 Main Street, Vancouver, BC, Vancouver, British Columbia V6A 2V3
Website:
http://www.one-to-one.ca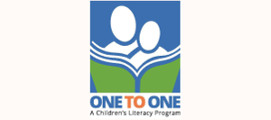 ONE TO ONE is a unique children's literacy program that provides one-to- one tutoring to elementary school students who struggle with reading. Our trained volunteers work with students in schools during school hours. These students are identified by their teachers as needing a boost in their literacy skills. The program is aimed at the grey-area students, those who do not receive any other resource support directly from the schools (i.e. no designated learning issues) but are not yet reading at grade level and often receive little or no literacy support at home.
ONE TO ONE provides these children with an opportunity to practice their reading in an environment where it is okay to take risks, make mistakes, and learn at their own pace. It is our goal to bring these students up to reading at their appropriate grade level, providing them an opportunity for academic success and hope for a brighter future.
Social Media Links
ONE TO ONE Literacy Society's Volunteer Opportunities
No Entries Found
Contact ONE TO ONE Literacy Society
Get Directions
500 – 610 Main Street, Vancouver, BC, Vancouver, British Columbia V6A 2V3