RUNVAN
Organization Type:
Other Nonprofit
Address:
1288 Vernon Drive, Vancouver, British Columbia V6A 4C9
Website:
https://bmovanmarathon.ca/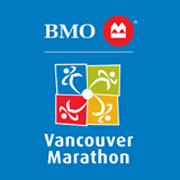 The Vancouver International Marathon Society RUNVAN® is the non-profit, volunteer-run organization, responsible for organizing the BMO Vancouver Marathon, Vancouver's only marathon event. The Society is governed by a volunteer Board of Directors and delivers running events with a mandate to inspire active lifestyles and celebrate the value sport delivers to our communities. The event relies on the support of nearly 4,000 volunteers annually and has helped runners raise over $15 million for charity. Our vision is to be a top destination marathon, and home of the best running events in Canada. Learn more at runvan.org.
Social Media Links
RUNVAN's Volunteer Opportunities
No Entries Found
Get Directions
1288 Vernon Drive, Vancouver, British Columbia V6A 4C9