Steps for Life
Presented by:
Steps for Life
Category:
Fundraisers and Volunteer
Price:
$10
Date:
May 2, 2020 – May 2, 2020
Time:
10:00 AM – 12:30 PM
Address:
Milton Wong Plaza, 1650 Manitoba St, Vancouver, British Columbia V5Y 0B8
Website:
http://events.threadsoflife.ca/site/TR?fr_id=1198&pg=entry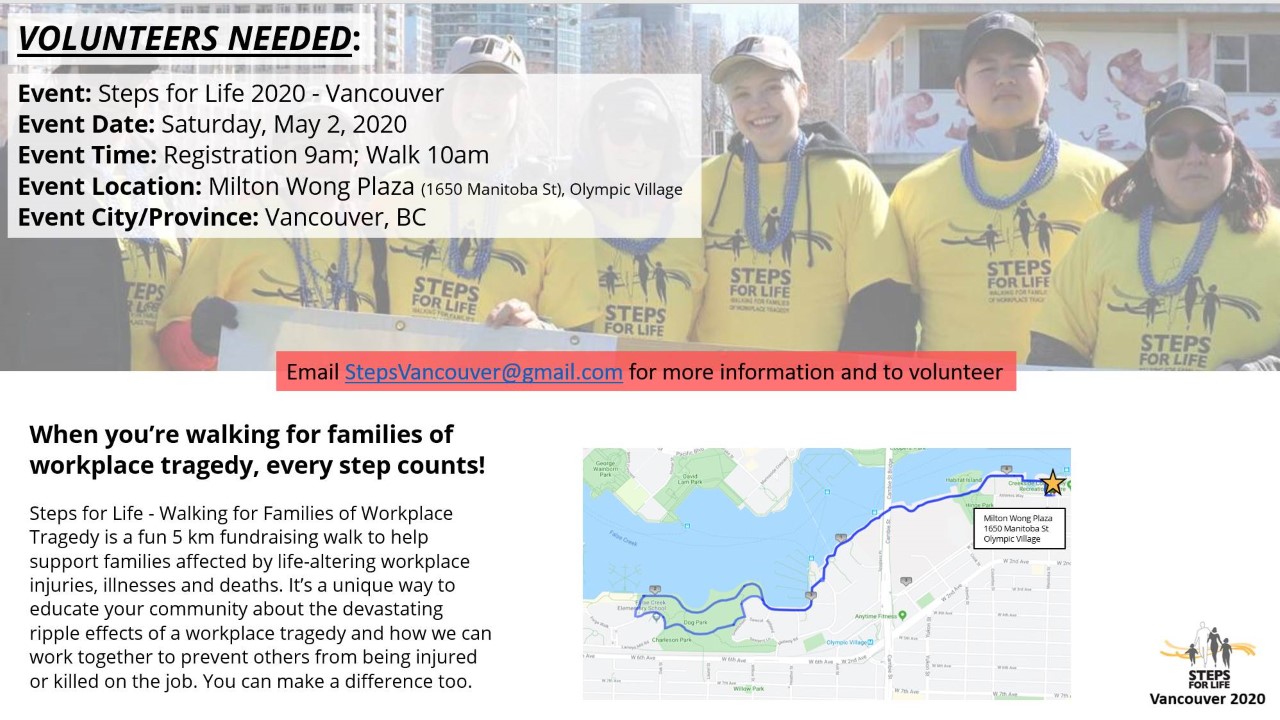 Steps for Life – Walking for Families of Workplace Tragedy is a fun 5 km fundraising walk to help support families affected by life-altering workplace injuries, illnesses and deaths. It's a unique way to educate your community about the devastating ripple effects of a workplace tragedy and how we can work together to prevent others from being injured or killed on the job. You can make a difference too.
Social Media Links
Get Directions
1650 Manitoba St
Other Events
No Similar Events Found