BC Lung Foundation
Organization Type:
Health & Medical
Address:
2675 Oak Street, Vancouver BC V6H 2K2, Vancouver, British Columbia V6H 2K2
Website:
https://bclung.ca/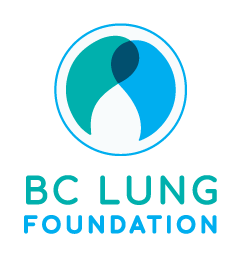 Established more than a century ago to fight tuberculosis, the BC Lung Foundation was among the first to address the dangers of smoking, and to make the connection between air pollution and health. Today, thanks to the generosity of our donors, we continue the fight for lung health and air quality.
We help fund vital research to advance 21st century medicine and other lung health initiatives, support lung patients and their caregivers, and educate British Columbians on how to safeguard their lung health. We also advocate for policies that protect air quality, which affects children and youth, adults and seniors. Together, they comprise the 1 in 5 British Columbians affected by a lung condition – asthma, COPD, pulmonary fibrosis and lung cancer, among other diseases – and always, we offer Hope, Help and a Voice.
Social Media Links
BC Lung Foundation's Volunteer Opportunities
No Entries Found
Contact BC Lung Foundation
Get Directions
2675 Oak Street, Vancouver BC V6H 2K2, Vancouver, British Columbia V6H 2K2